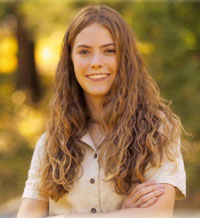 Two days ago marked the one year anniversary of the death of Bozeman native Emily Gentholts.
[ also here , here , and here (starting w/ the 8th paragraph) ]
She was 20 years old and she died in a car accident coming home from an Ultimate Frisbee tournament.
Cars are dangerous, drive slow (You'll save gas too).
Try and let the important people in your life know what they mean to you. (Certainly easier said than done)
Take care of yourself.
(*steps off of soapbox*)