Mom and Dad have been out west for a week now. We spent 3 nights at Coulter Bay in the Tetons with Kezia joining us for the first night. Then it was taking the scenic route through Yellowstone on the way back and since then Bozeman. On Wednesday we are going to drive up to Glacier for a couple of nights.
Mom and Dad are in Anaconda outside of Butte playing a the Old Works golf course which Dad first mentioned to me a number of months ago. The weather seems to be cooperating so I hope they are having a good time. It wasquite chilly at the Tetons and in Yellowstone. Mom and especially Dad would probably use a term along the lines of "Artic". The 2nd night we were there it started snowing and we woke up with some snow scattered on the grounds and the moutains with a fresh dusting.
I warn you that the last picture is 3.3 megabytes. It is a panoramic of the Tetons I took with about 9 pictures stiched together.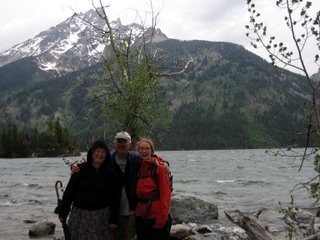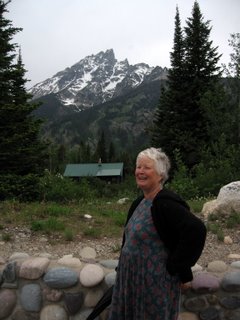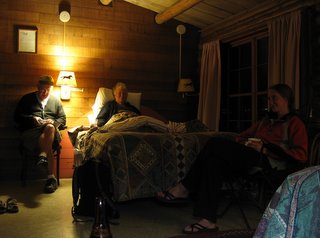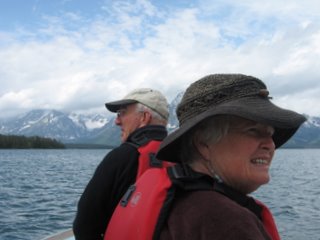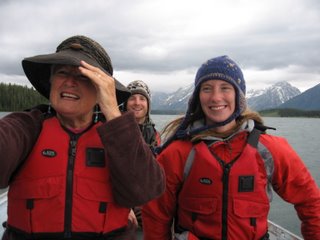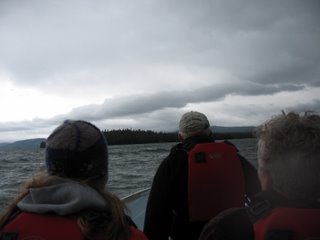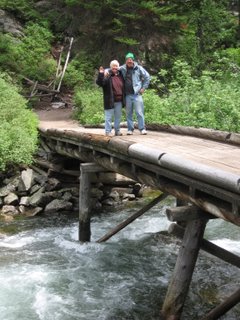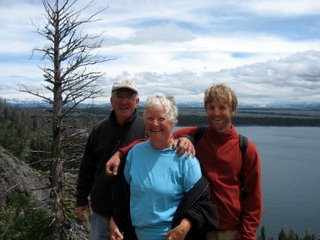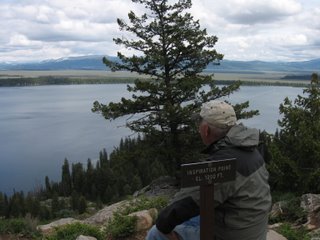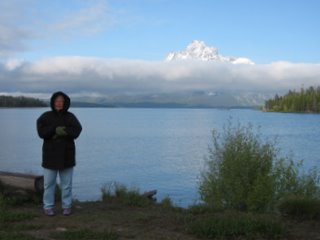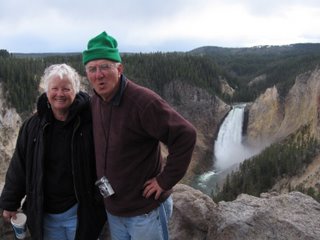 http://michaelsulock.com/wp-content/uploads/Teton.jpg I don't know why WordPress is being such a pain with with this picture but if you copy the address above and paste it into your browser you'll get to the giant panorama.