According to their website. Bridger has gotten about 20″ of new snow since wednesday. Which has made for an excellent, tiring, and brief, weekend. There are so many places to explore out there. I feel like everytime I go I find something new. Its a seriously different mountain then Breckenridge was. Even though its a lot smaller I would say Bridger has a lot more varied terrain.
Something I have yet to do it hike to the top and ride down the ridge. Coming down from the ridge requires a mandatory hike because the lifts don't go all the way. Also,  you are required to to carry a shovel and avalanche tranceiver (to find others and be found, just in case). I was reading a book on hiking the ridge called "Steppin' Up", describing the different descending routes. I found it interesting that on more than a few, a 20-30 ft huck off a cliff was casually mentioned as required. Thankfully, not every thing is that crazy and I shall be seeking one of the more tame ways to be my introduction.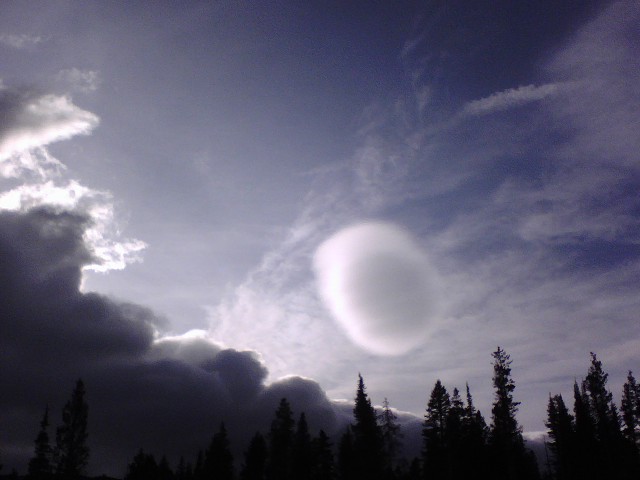 I took this picture of a cloud from my car window as I came into the parking lot this morning at Bridger. I don't know if I've ever seen something like that. The cruddy cell phone picture does not do it justice, it was a spectacular cloud.